Sojourner Truth, the fighter against slavery
On Women's Day 8 March, we remember Sojourner Truth. What do you think of when you hear the name Sojourner? Right, to the Mars rover Sojourner. What does the courageous fighter against slavery have to do with it? We can tell you more about it.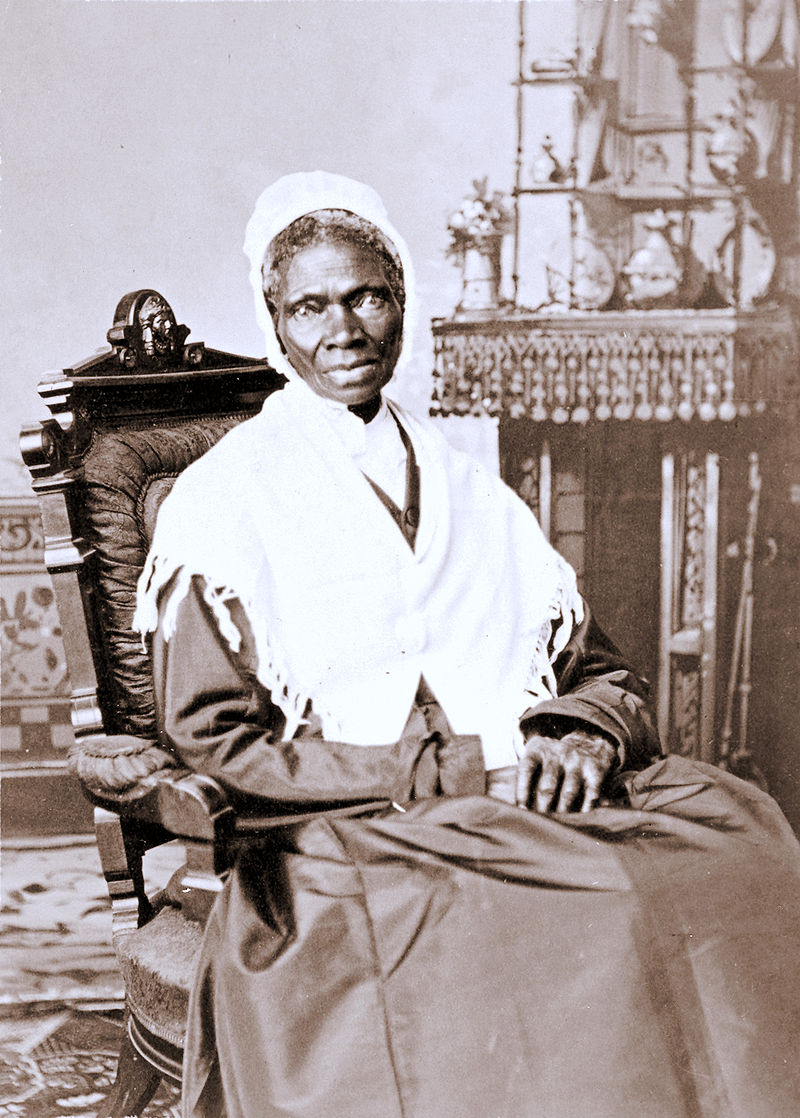 There have been many slaves who have done great work to end slavery. One of the bravest was Sojourner Truth. She was the child of slaves who were abducted from Africa to America. She was born in 1798 in Hurley, New York and was baptised Isabella. She was the tenth child of Elisabeth and James. Both were property of the family of Johannes Hardenberg, a rich landowner from the Netherlands. On the right you see Sojourner Truth in her house near by New York.
Childhood as a slave
What did it mean for a child when the parents were slaves? Isabella automatically belonged to the Hardenberg family. She had to do what the Hardenbergs demanded. When the owner died, Isabella was inherited by his son. When his son also died, Isabella was 9 years old. She was then sold at a slave auction. Her parents could not do anything about it. An English merchant paid 100 dollars and Isabella became his property. It was a hard time. The new owner was strict and beat Isabella if she did not follow his instructions immediately. He soon sold her on to farmer John Dumont, who treated her better and even praised her for doing her job well.
Forbidden love and forced marriage
Isabella was 17 years old when she met the slave Robert. Robert worked on a neighbouring farm. It was love at first sight, and Isabella became pregnant. But Robert's owner forbade the relationship. He didn't want his slave to have children with another gentleman's slave. According to the law the children did not belong to him but to the master of the slave. He punished Robert and mistreated him severely. Isabella never saw him again. She was forced by her owner to marry an older slave named Thomas and had several children with him, five of whom survived.
The fight for freedom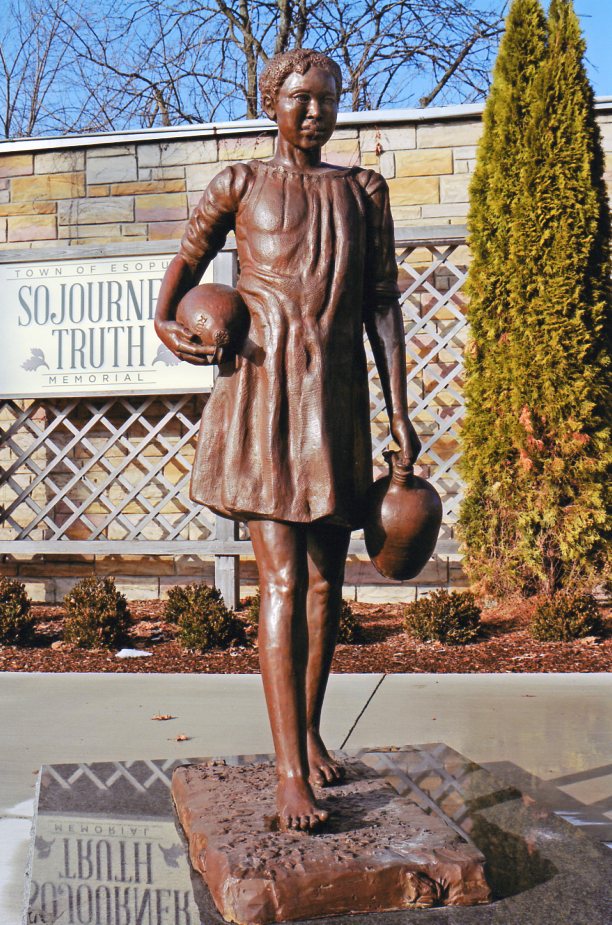 1926 was a fateful year for Isabella. She was 28 years old and gave birth to her fifth child, her daughter Sophia. John Dumont promised to release her this year. But he did not keep his word. Isabella was desperate. She longed for a life in freedom. She gathered all her courage and fled to the Quaker Isaac van Wagenen, who was known for his support of slaves. He released her and her daughter to John Dumont. Finally she and her youngest daughter were free! But what about their other children? Her worst nightmare came true. Her son Peter was sold across national borders to a slave owner in Alabama. That was forbidden at that time. Isabella went to court and fought for her son's freedom. It was extraordinary that a woman, a black woman at that, publicly accused a white man and even won the trial. On the left you see a statue of Sojurner Truth as a child.
Freedom and equal rights for all
Isabella worked as a housekeeper, moved to New York and joined a progressive Christian community. In 1843, after a prayer, she changed her name to Sojurner, which means "the guest," and as a second name she chose "truth. She now went as Sojouner Truth through the country and preached. She told of how terrible life as a slave was. More and more people listened to her speeches. Sojurner Truth was able to convince the people that slavery must be abolished. But she also knew that for black women it was equally important to be equal. Only if they had the right to vote could they lead a self-determined life.
Ain't I a woman and a sister?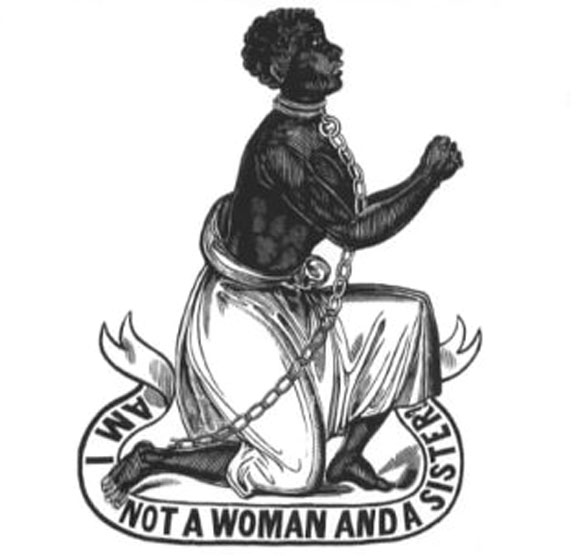 Sojourner Truth gave a famous 1851 speech in Ohio "Ain't I a woman". In it she said: "I could work just as much and eat just as much as a man ... and to endure the whip just as bravely. And am I not a woman? I have born 13 children, and almost all were sold into slavery, and when I wept loudly in my motherly pain, no one but Jesus heard me! And am I not a woman?"
Sojourner Truth died on November 26, 1883. She still experienced the abolition of slavery on December 18, 1865 in the USA. Unfortunately she did not see the introduction of women's suffrage in 1920.
The legacy of Sojourner Truth: "Truth is powerful and it prevails."
Honours:
Sojourner Truth belonged to the first group of women to enter the American Women's Hall of Fame.
The Mars rover Sojourner, built by the NASA, was named after Sojourner Truth.
Get ready for the Women's day 2019
Angelika and the team of afrika-junior
Preview: Visit us again, in April we will report about the mermaids of Sansibar