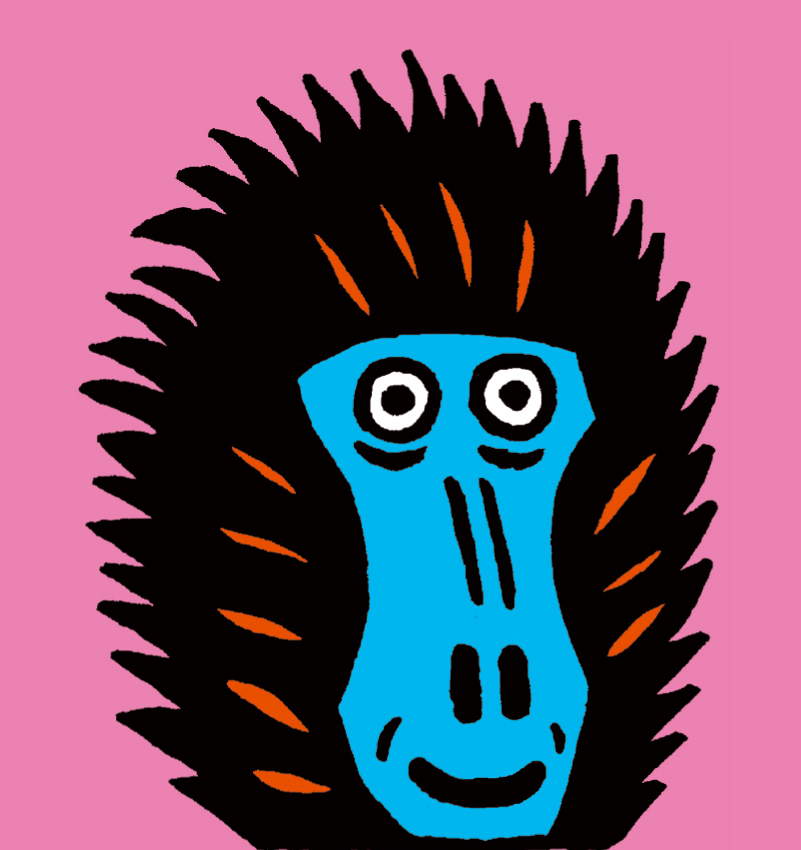 Your security on the Internet and the protection of your personal data are very important to us. Basically, we only collect data that is absolutely necessary for the functioning of our afrika-junior site and the communication with you. We adhere to the laws on data protection.

To let you know who is running this site and who is responsible for the processing of your data, here is our address:
Scala Z Media GmbH
Bazeillesstr. 9
81667 Munich
phone: 089-4470023
email: info@scala-z.de
Website: www.scala-z.de

These are also the contact details of our data protection manager.
Why is data protection so important?

With every step you take on the Internet, you leave tracks like a rabbit in the snow. And there are a lot of foxes who are after these traces because they earn money with them or pursue some other interests. Of course, you don't want that. That's why we're telling you about it and explaining what we do with your data and how we protect it. Because you also leave traces with us. Why do we track your data? Because we want to improve our website. To do this, we want to know what you particularly like and what you are less interested in.
When do we receive data from you and what kind of data is it?

In order for you to view our website, we receive information from your computer. When you visit one of our web pages, your computer asks our computer for a specific Internet address, the URL. At the same time, your computer also sends us the following information:

a number (IP address) at which it is currently accessible and
a number of other data. For example, what program and operating system you are using.
Sometimes your computer also tells us from which website you came to our site.

In order for our website to open in your computer, we need to briefly store and process your IP address and the other data. In case our computer has problems, we save all accesses for a week as a precaution. This way we can check what exactly happened. If there are such problems, we may also store the data longer so that we have time to investigate the problem thoroughly. After that, the data is deleted. We only collect the data anonymously - i.e. without names and addresses. From this, we create anonymous statistics. With this we find out which areas and topics you like most. We use the results to improve the site.
Cookies

Cookies are small text files that are placed on your computer when you visit a website. They are used to store certain information. We only use technically necessary cookies that ensure that the web pages work on your device. They enable navigation on our website. Basic functions such as search profiles are not possible without them. The cookie information is stored on our server, it does not contain any personal data about you and is automatically deleted when you close the browser. You can prevent the installation of cookies by selecting the appropriate settings on your browser.

When you send us an e-mail

If you ask us a question or send us an e-mail, do not disclose any data about yourself. Always use an imaginary name or nickname. We can't find out who you are or where you live with the information from the form. Send your e-mail address only if you want to receive a reply by e-mail. In that case, we will delete your contact information as soon as we have answered your message. When you send us an e-mail, you disclose personal information about yourself. When you contact us by e-mail, you disclose personal data about yourself. You need the consent of your parents. Show them this statement beforehand.
Your rights

You have the right to have us inform you about your data.
You have the right that we share your data with you or with someone else.
You have the right to ask us to correct any inaccurate information we hold about you.
You have the right to ask us to delete your data or to process less data about you.
You have the right to tell us not to process your data.

Please send us an e-mail to angelika (dot) hacker (at) scala - z (dot) de. In addition, you can complain to the competent data protection authority.

Links to other websites

On afrika-junior.de we also link to other websites. Mostly these are websites for children. We have no influence on the content of the other websites and on their handling of data protection. But before linking we have looked at the websites and could not find any content that violates any laws.
More about privacy

At seitenstark.de you will find helpful tips about "Safe Internet"; and more about data protection "Datenschutz für Kinder".
In HanisauLand's political lexicon, you can learn what data protection means.
"The Internet doesn't forget - data traces on the net" by the Blinde Kuh
Updates
Our Privacy Policy may change from time to time and all updates will be posted on this page. If you have any questions or concerns regarding our privacy policy please contact us at info@scala-z.de or at: Scala Z Media GmbH, Bazeillesstr. 9, 81669 Munich, Germany.
This text is Copyright © Scala Z Media. Do not use without permission.