1st Advent: Christmas in South Africa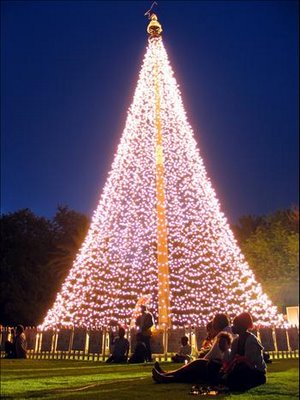 Christmas in South Africa comes in the summer. So there's lots of sun and beautiful flowers in full bloom. South Africans start the Advent Season with parties, they visit concerts and meet for dinner. People come together in public parks and sing gospel songs like O come all Ye Faithful, Hark the Herald Angels Sing and Silent Night.
The Tree of Light
A special tradition ist the Tree of Light in the Zoo of Johannesburg. In the evening a tall tree with 10 000 lights is turned on. On this day the entrance of the zoo is free. Everyone can buy a candle to commemorate the dead. The big cities Johannesburg, Kapstadt and Durban are festively decorated. Christmas markets are open and Santa Clauses give away sweets.
Christmas Time is Holiday Season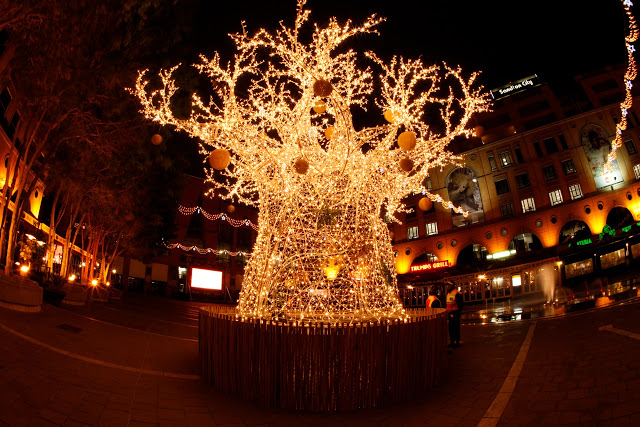 The schools are closed for the Christmas holidays and some people like to go camping. Going carol singing on Christmas Eve, is very popular in towns and cities. Carols by Candlelight services are also popular on Christmas Eve. And many people go to a Christmas morning Church Service. Traditional 'fir' Christmas Trees are popular and children leave a stocking out for Santa Claus on Christmas Eve.
The Christmas Meal
The Christmas meal is turkey roast beef and mince pies, followed by Christmas Pudding. People also like to pull Christmas Crackers! The meal is often eaten outside in the summer sun! If it's really hot they might even have a barbecue or 'braai'. On Christmas day afternoon, people visit family and friends or go for a trip into the country side to play games or have a swim. Boxing day is also a public holiday in South Africa and again people like to be 'out and about' having a good time!
Find more about Christmas in Africa next week,
Angelika