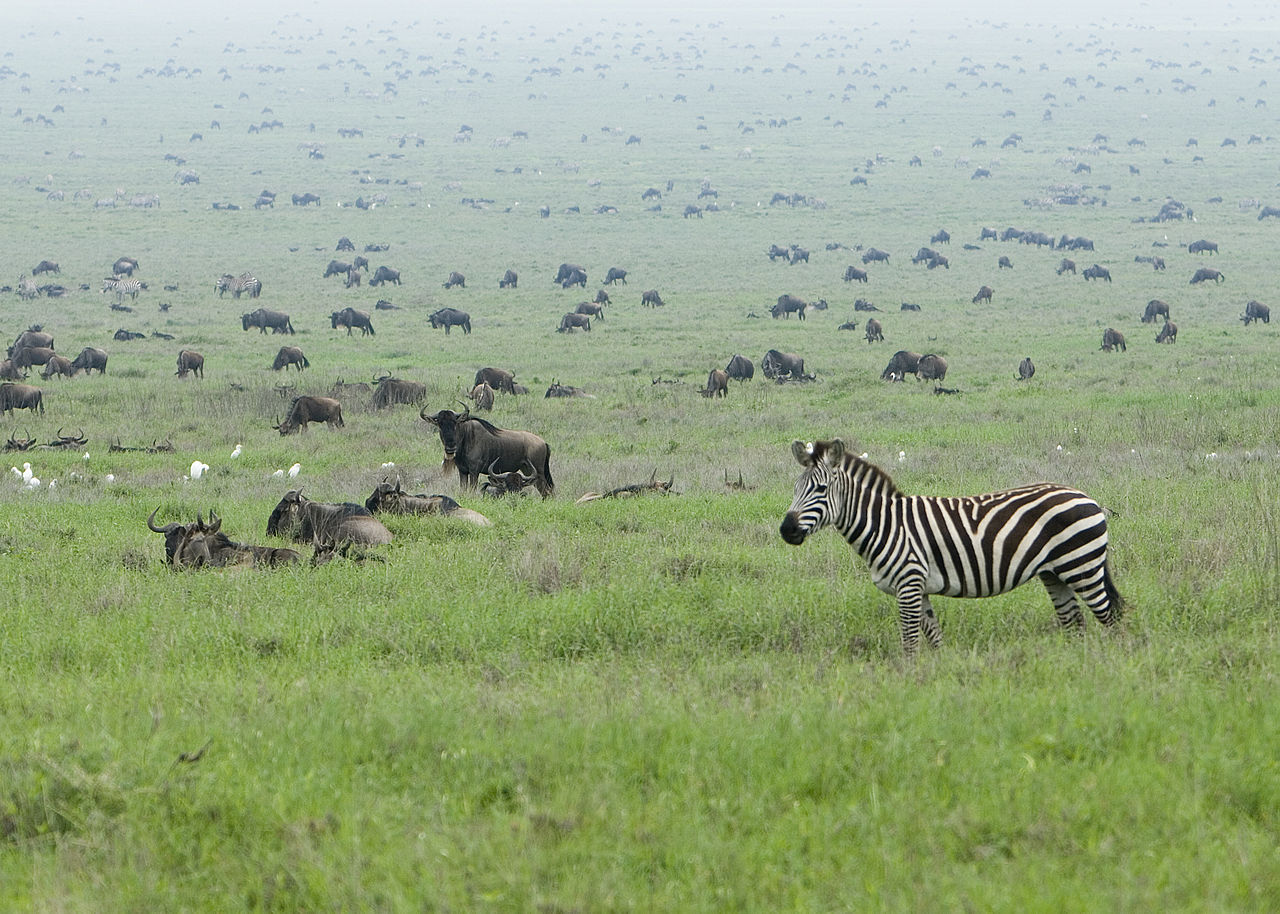 Let's go on safari to the savannas of Eastafrica. There we can watch the great migration of wildebeest and zebra. The migration is one of Africa's natural wonders. It is the greatest mass movement of land mammals on earth. Each year around 2 million wildebeest, zebra and antelope gather up their young and start their long trek from the Serengeti Plains to the Masai Mara. They go in search of food and water. The animals cover a distance of around 3 000 kilometers. It's a tough journey, and not all animals will make it.
The Serengeti is a Paradise of the Herds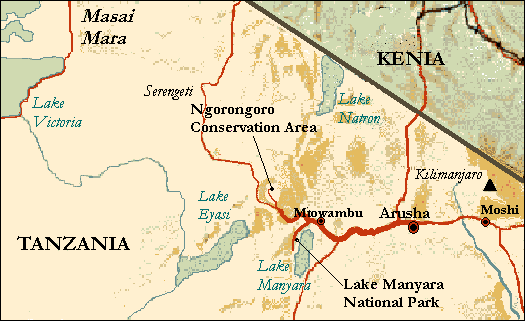 The Serengeti is one of the largest conservation areas of wildlife in the world. The Serengeti stretches between the Ngorongoro Crater, Lake Victoria and the Mara River. Three million grazers are living in the plains and almost all of them join the great Migration.
Why do the Grazers migrate?
"The migration is as old as the mountains", is a saying of the Masai people. Since thousands of generations they watch the herds migrate through a large territory. Infact, the herds need to migrate to different plains because they wouldn't find enough gras for all of them. Would they stay in place they would starve to death because the rainy season is too short, to provide enough grass and food for all animals. They just have to migrate to ensure the survival of the most of them.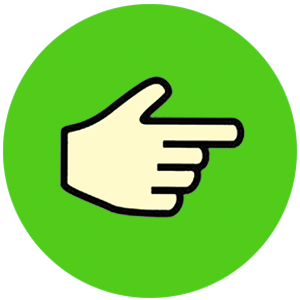 More on animals of the savanna